About The Capital City Circus
Produced by Sarah Scheunhage and Iain Duncan, The Capital City Circus was founded in 2017 when Sarah moved back to Vancouver Island to open The Rising - Victoria Centre for Circus Arts. Iain and Sarah met when they performed together years ago as part of the Underground Circus in Vancouver, and were excited to build a new show on the island. The show is based out of The Rising and incorporates local performers as well as the fantastic works of their Vancouver colleagues Matt Henry and Jonathan Scott.
Sarah Scheunhage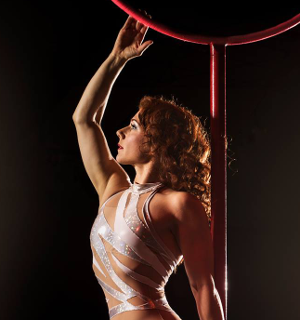 Sarah Scheunhage, aka The Silk Starlet, is a professional aerialist and acrobat specializing in aerial silk, lyra and lollipop lyra, and the founder of The Rising - Victoria Centre for Circus Arts. Sarah's background includes extensive training in circus arts, and university studies in contemporary dance, giving her an eye for detail and bringing elegance and excitement to every performance she creates. She has performed around the world on cruise ships, at corporate events, and in circus ensembles of various sizes.
Iain Duncan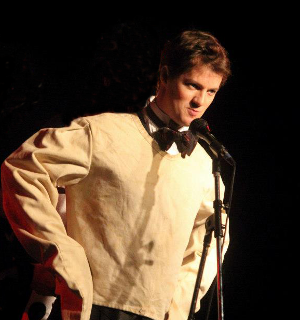 With over 20 years experience as a juggler, musician, and physical comedian, Iain is in his element on stages of all kinds. Iain began in his teens, studying music at university and movement theatre with renowned choreographer Anna Wyman. Iain has continued since, learning circus skills, improv, voice technique, and even stand-up comedy. Iain performs in a wide variety of stage shows, including The Anti-Gravity All-Stars, The Duncan & Scott Vaudeville Revue, and various music ensembles in which he plays saxophone. In addition to performing, Iain speaks on applying techniques from the stage to business speaking.